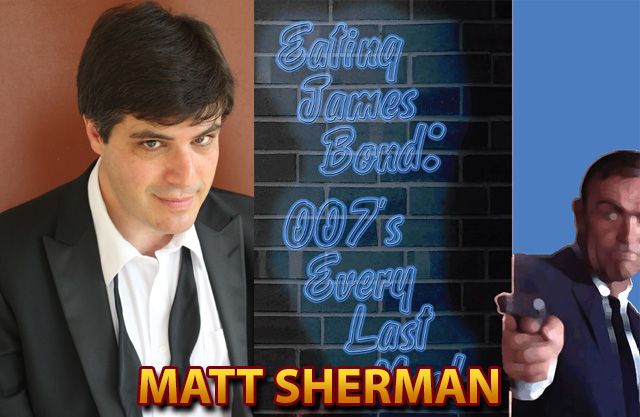 Matt Sherman, one of the world's top James Bond experts, has collected
James Bond books, and movie props for more than 35 years. His Bond
memorabilia and his fan meets have featured on C-SPAN, DISCOVERY,
HGTV, VH-1, TLC, TNN and in Ripley's Believe It or Not! More than 120
special guests have appeared at Sherman's events, including Bond
actors, authors and filmmakers, along with real world intelligence
officers (the preferred euphemism for secret agents) from the FBI,
CIA, NSA and the KGB. A Bond locations maven, Sherman has led fan
tours to hundreds of Bond film and book locations. His contributions
have appeared in The Chicago Tribune, The Los Angeles Times, The New
York Times, The Washington Post, Parade Magazine, Time and Time
Europe. Sherman's newest book is James Bond's Cuisine, 007's Every
Last Meal. Matt and Janine Sherman reside in Gainesville, Florida and
have two field agents, Alexandria and Benjamin.