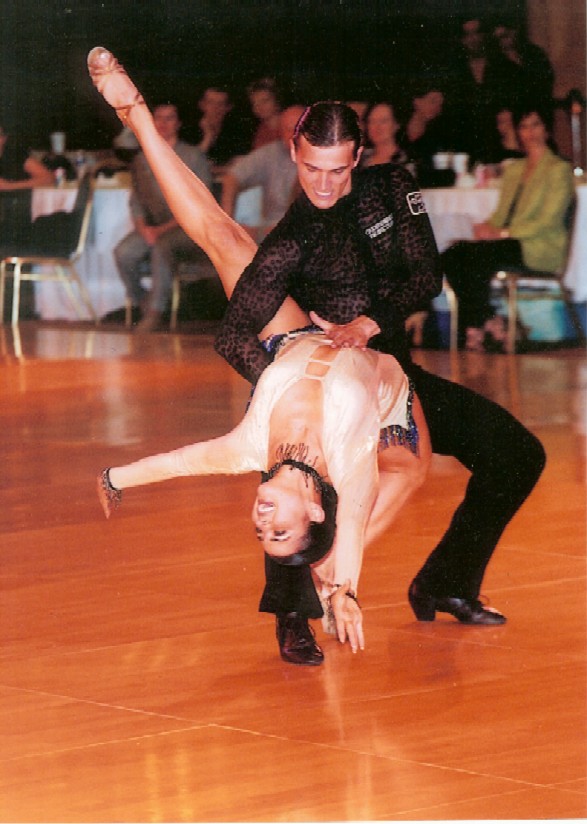 Originally from the Tampa area, Mrs. Polunin started dancing at 3 years old. She was an assistant to Dance Masters Convention Teachers and traveled as a young teenager dancing in commercials, shows, and modeling through Bravo Talent Agency. During this time, she also took classes in New York and Chicago during her summer holiday with teachers such as: Luigi, Lou Conte, and at Steps 74 in NYC as well as the Alvin Ailey company experience.
Mrs. Polunin has been a working professional since leaving the University of Florida where she studied Costume Design and Modern Dance. She was the lead dancer for Disney World's Splashtacular Show, and also traveled the country for Disney's Winter Wonderland Shows, was a parade dancer and a special friend of Snow White.
Once in the Atlanta Area, Mrs. Polunin danced with companies including: The Phoenix Project, Kris Cangelosi, and worked consistently with production companies across the state including Bacchus Productions. She also worked professionally as a belly dancer in shows at the Fox Theater in Atlanta and the Imperial Fez. She was a feature dancer in the Olympic Opening and closing ceremonies in 1996 and also for an international Double Cola Commercial.
In 1998 Mrs. Polunin started competing in International Latin Ballroom dance with world champion Eddie Ares. Within 2 years, Mrs. Polunin became the top Female in the United States by winning the Ohio Star Ball in International Latin Dance (2000) and was a Silver Medalist in the World Pro/Am championships in Miami in 2000. At that time, she started competing with a new partner and was now in an amateur partnership.
As a partnership, Lisa and Bagrat started studying with world class coaches such as Louis VanAmstel and Victor Kanevski. They traveled the world together and finally, Lisa and Bagrat were world ranked (163) and competed for the next three years together. Their students have gone on to dance on broadway and also to compete and have high ranking results in the Ohio Star ball and the US championships. Mrs. Polunin Retired from Competitive dancing in 2004.
Mrs. Polunin has been working as a US Figure Skating Rated Choreographer for the past 9 years, as well as teaching at different studios around the Atlanta area. She is a founding partner of the Atlanta Phoenix Ice Theatre, a theatre on Ice performance team, along with Megan Berntson.
Currently, Mrs. Polunin is coaching private lessons at the ice skating rink, private lessons in Ballroom dance, working with her Theatre on Ice team, and cleaning soloist programs.